Worth World Mint FLOAT FRAMED Lebanon Paper Currency Lebanese Pound 100000 24K Pure Gold Foil Banknote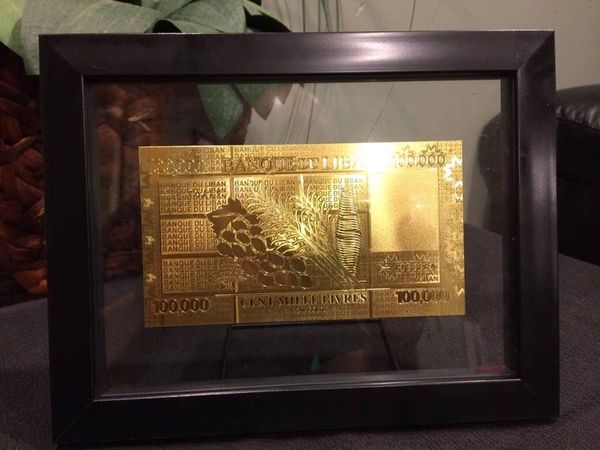 Worth World Mint FLOAT FRAMED Lebanon Paper Currency Lebanese Pound 100000 24K Pure Gold Foil Banknote
Worth Mint Presents:


Private Certified Collection Lebanon Paper Currency Lebanese Pound 100000 Pure Gold Foil Banknote
Collecting world gold banknotes takes you around the world without exposing you to all the risks of leaving the comforts of your home.

Collecting gold banknotes helps you explore all kinds of cultures, countries, continents on the Earth, helps you to know some of the world's most famous people, teaches you about the ever-present fauna, flora, rivers, mountains that are plentiful on the seven continents of our Earth.

Collecting world gold banknotes teaches you arts, geography, history, foreign languages even politics.

World gold banknote collecting is an exciting hobby and will become a trend gradually, which millions of collectors around the globe enjoy so much. Once you assemble, diversify and maintain your world gold banknote collection, you kind of become a stockholder of the entire world's economy!
Size
Original Banknote Size
Product Type
Copy Paper Money
**Please note this is NOT CURRENCY and cannot be used to purchase items or pay others with. It is meant as a keepsake/collectible item.
Reviews