United States 1796 Myddelton Token Brass Plated MULTI-COLORED Re-strike SP-11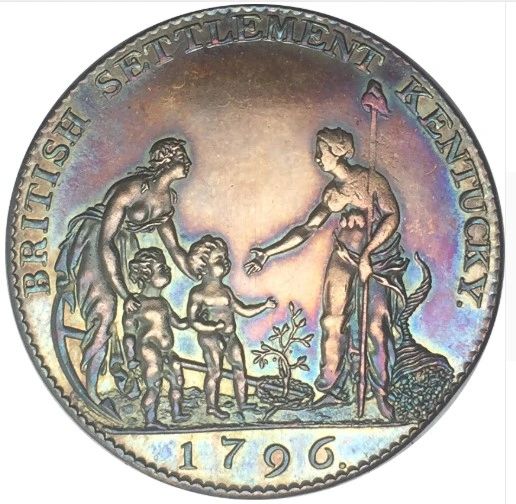 United States 1796 Myddelton Token Brass Plated MULTI-COLORED Re-strike SP-11
You will be amazed at the quality and distinction of this incredible reproduction coin.
These coins are to scale of the original coin and are great items to add to your collection. Each coin is finely crafted to imitate the actual real coin that was produced. What a great way to add to your collection without spending a fortune for a real coin.
Disclaimer – This is a novelty token and is NOT legal tender. The United States Government does not sponsor or endorse this product.
Reviews