#RARE BOSTON CELTICS CLASSIC SIX RING SET WITH DISPLAY CASE 1968 1969 1981 1984 1986 2008 #VINTAGE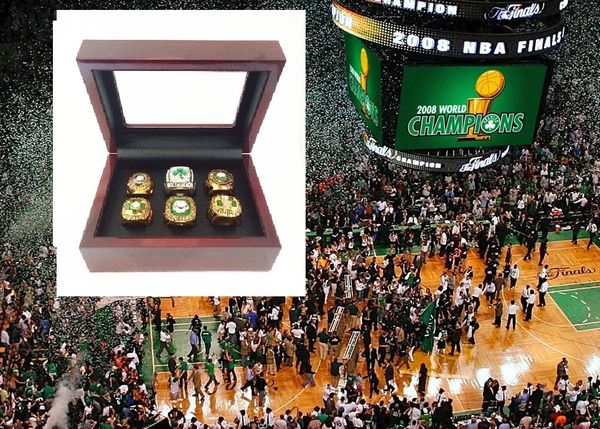 #RARE BOSTON CELTICS CLASSIC SIX RING SET WITH DISPLAY CASE 1968 1969 1981 1984 1986 2008 #VINTAGE
The Boston Celtics Modern Day era ring set with display case.
High grade stainless steel/alloy rings that are plated with real 14-24K gold or sterling silver. Beautiful rings for #collectors of Boston #Celtics memorabilia. This high quality set includes the six modern day wins from 1968 1969 1981 1984 1986 2008
It also includes the leather lined mahogany display case. The perfect gift for any Celtics fan!
This is a limited edition collection. Please contact me to order via phone: 401-589-1790 or use our contact form here.
Reviews