Mixed Gold Coin Denominations **Random Year** LOT OF 4 - Bulk Discounts - Collectibles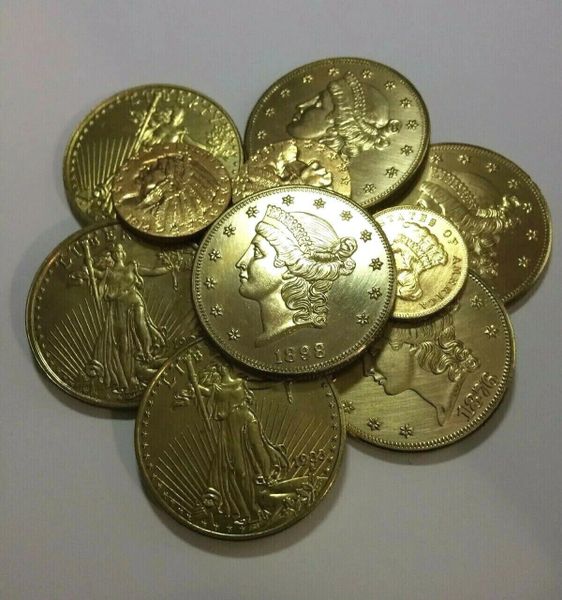 Mixed Gold Coin Denominations **Random Year** LOT OF 4 - Bulk Discounts - Collectibles
Great item! Random denomination of old gold US coins. You will receive random years (will try not to repeat) of the amount of coins you choose. These are high quality replica coins and are a great way to have a collectible without spending a ton of cash.
Includes Liberty eagle coins, St. Guadens, Indian Head coins.
Discount for multi lot orders. One lot is (4) coins and each additional lot will contain (4) coins. Just use the dropdown menu to choose the amount you want! Any questions, please contact us at: 401-589-1790
Pricing Breakdown: 1 lot equals (4) Coins
One Lot (4 Coins) $34.99 - $8.75 per coin
**Perfect Starter**


Two Lots (8 Coins) $66.99 - $8.38 per coin

**Great Deal**


Three Lots (12 Coins) $94.99 - $7.91 per coin

**Best Deal**




Disclaimer – This is a novelty token and is NOT legal tender. The United States Government does not sponsor or endorse this product. Please do not try to pass off these as legal tender, you will be in very big trouble with that black SUV that may show up at your house. Items are marked with copy code as required.
Reviews