PRESIDENT DONALD TRUMP-TED NUGENT,SARAH PALIN & KID ROCK OVAL OFFICE 8X10 PHOTO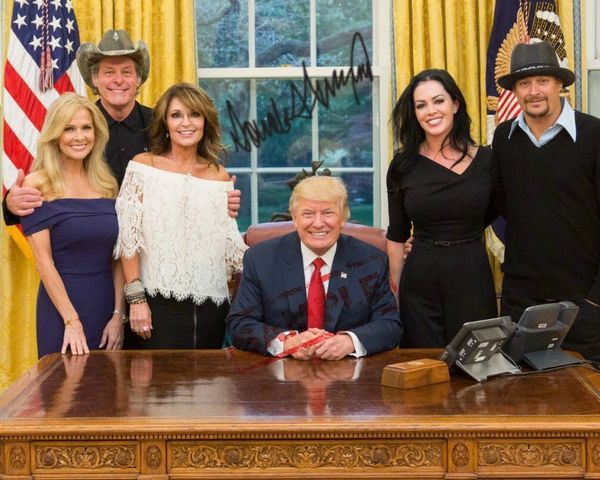 PRESIDENT DONALD TRUMP-TED NUGENT,SARAH PALIN & KID ROCK OVAL OFFICE 8X10 PHOTO
PRESIDENT DONALD TRUMP w/ TED NUGENT,SARAH PALIN & KID ROCK IN THE OVAL OFFICE
or Choose Signed Reprint version in options!
President Donald Trump in the Oval Office with from left: Ted Nugent (with wife), Sarah Palin and Kid Rock (with fiancé).
The photo was taken on April 19, 2017.
-HIGH QUALITY REPRODUCTION
-PRODUCED ON HIGH QUALITY GLOSS PHOTOGRAPHIC PAPER
YOUR ITEM WILL NOT HAVE WATERMARK FEATURE ON IT.
SHIPS FAST ~ SAME OR NEXT DAY!
Reviews