PHILADELPHIA EAGLES HALL OF FAMERS RING PACK-JAWS-WHITE-CUNNINGHAM-BROWN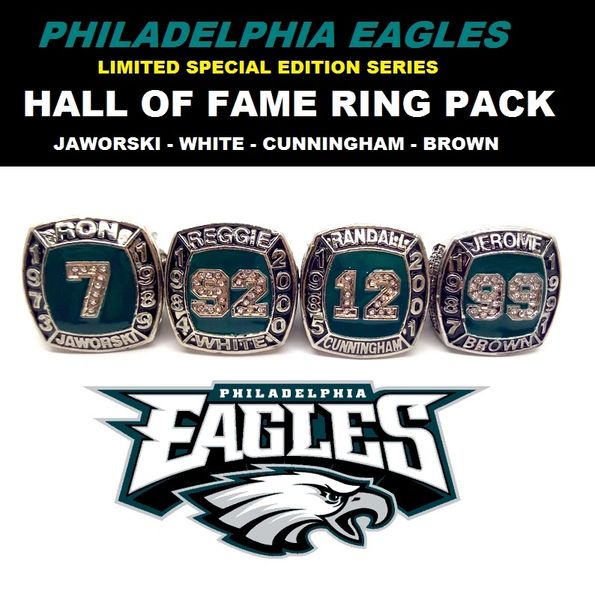 PHILADELPHIA EAGLES HALL OF FAMERS RING PACK-JAWS-WHITE-CUNNINGHAM-BROWN
EXTREMELY POPULAR

BRAND NEW PHILADELPHIA EAGLES
HALL OF FAME RING PACK
Ring Champs USA is proud to present our Limited Edition of hall of fame rings from the Philadelphia Eagles greats! What a great way for a Philly fan to show off their favorite team!
Set includes 4 rings with players replicated signatures, stats and more!
SHIPPING: USPS FIRST CLASS-PRIORITY MAIL IF ORDERED WITH DISPLAY CASE. Arrives within 5-9 days.
MATERIAL: ALLOY STAINLESS STEEL
BRAND: RING CHAMPS USA
STONES: CUBIC ZIRCONIA AAA++
PLATING: STERLING SILVER RHODIUM PLATING

Reviews