New York Yankees World Series Replica Ring Set of 7 Rings with Beautiful Mahogany Display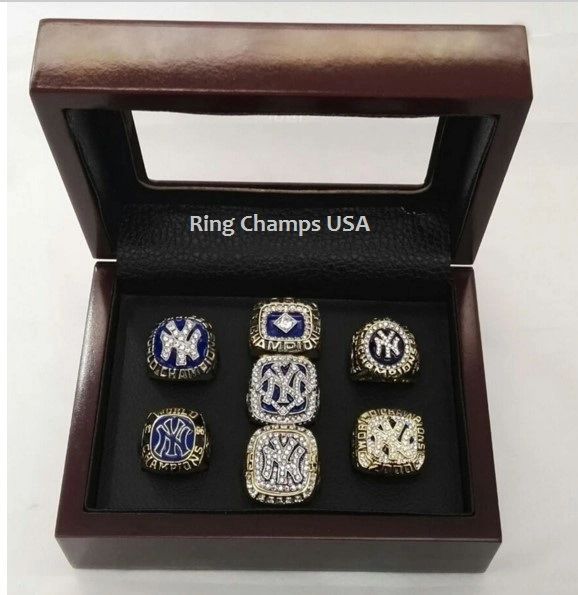 New York Yankees World Series Replica Ring Set of 7 Rings with Beautiful Mahogany Display
Brand New!
SUPER SALE! SAVE OVER $200!
Factory Direct Sale MLB 1977 19781996 1998 1999 2000 2009 New York Yankees World Series Yankees Championship Replica Ring Set-7 Rings with Display Box
RETAIL PRICE: $379.00
OUR LOW PRICE: $129.95
High Quality and High Grade
Material: Solid Alloy/Silver Plated/Gold or Silver Plated
Finish: Polished
Stones: Australian Crystals Prong Set
Superior finish and designed Replica of Championship Ring
Ring Sizes Available: 11

Please note:

Please be sure you know and choose the correct ring size, as we special order to allow our customers to customize their ring size, we cannot accept returns.
PLEASE NOTE: NOT ALL RINGS ARE AVAILABLE IN CUSTOM SIZING. PLEASE REFER TO THE TOP OF THE LISTING FOR CHOICE OF SIZES. SOME RINGS COME IN SINGLE SIZE SELECTION ONLY AND ARE NOTED IN DESCRIPTION.

Reviews