NEW! HIGH GRADE HOUSTON #ASTROS SPRINGER 2017 Championship World Series Ring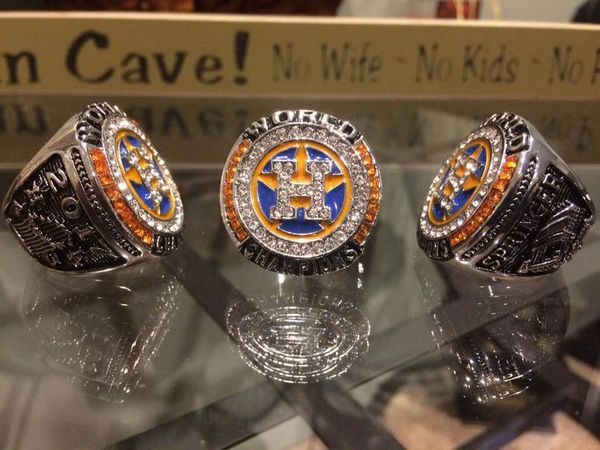 NEW! HIGH GRADE HOUSTON #ASTROS SPRINGER 2017 Championship World Series Ring
TRY TO WIN ON AUCTION! NOW AVAILABLE HERE!!! CLICK HERE FOR DETAILS
Congratulations Houston! Your favorite baseball team has won the World Series!
***PHOTO SHOWN IS AN ACTUAL PHOTO OF RING...NOT A STOCK PICTURE.***
ALL OF OUR PRODUCTS SHIP FROM THE USA.
Fantastic ring offer for Houston Astros Fans. These finely crafted rings are absolutely a wonderful addition to your sports collection. It is above grade quality and contains sparkling stones, is silver  and/or gold plated and are solid and heavy!
See our ratings for other items we have on sale. You will be impressed by the size and colors of this ring. It is very similar to a college or high school ring, with a lot more BLING!
Reviews