NEW ENGLAND FAN RING PACK SET-RINGS OF BOSTON CHAMPIONS SET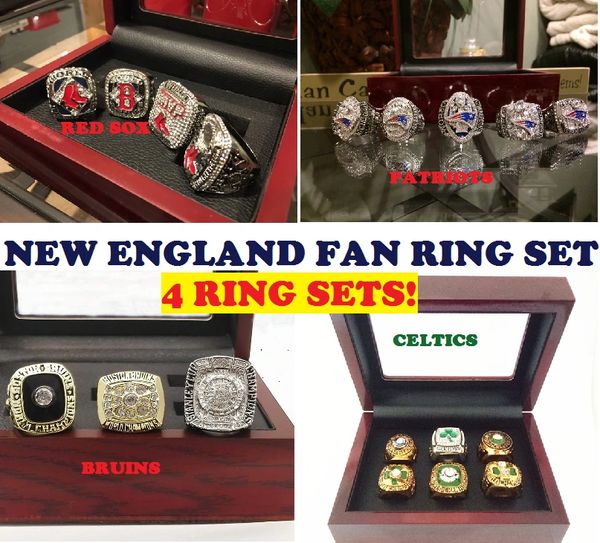 NEW ENGLAND FAN RING PACK SET-RINGS OF BOSTON CHAMPIONS SET
EXTREMELY POPULAR


Ultimate Boston Fan Set!
All rings come with individual wood cases

. The rings are high quality with top grade cubic zirconia crystals and are either gold or silver plated. This is the perfect set for the New England Sports Fan! Just imagine having all of your favorite teams championship replica rings displayed in your man cave! Don't imagine, get this set now!
**ADDITIONAL DISCOUNTS MAY NOT BE APPLIED TO THIS PACKAGE**
All items ship from the USA!
Call in your order! 401-589-1790
You will receive:
TOTAL RETAIL VALUE IF BOUGHT INDIVIDUALLY- $444.61
OUR PACKAGE PRICE: $349.00
Reviews