MINT 24K Gold PL $100 United States Banknote Color Repl* GIFT *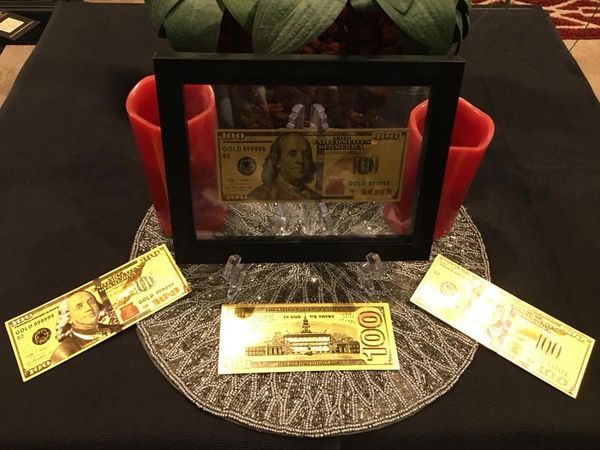 MINT 24K Gold PL $100 United States Banknote Color Repl* GIFT *
This is NOT real money it is a replicated version of the real bill and is 24k gold plated.
PHOTOS SHOWN ARE ACTUAL PHOTOS OF ITEM.
Perfect novelty gift!
Great gift idea! Perfect keepsake for collecting!
-It is made of thick paper stock and is gold plated, it is kind of stiff, but bends slightly
Each item is die struck, hot pressed on Polycarbonate. Made of gold foil plastic materials and printed by 3D Technology. Can be arbitrarily bent but instantly restored, this does not damage the note. This note is 99.9 % pure 24 Karat Gold Plated. Same size as U.S. Currency. Not legal tender, No Monetary value, for collectible purpose only. They make terrific gifts, personal collection, re-sale, and much more.
PLEASE NOTE: SHIPPING COST IS FOR A FIRST CLASS PACKAGE AND OUR COST OF PACKING MATERIALS WITH TRACKING NUMBER. IF YOU BUY MORE THAN ONE, THE SHIPPING COST REMAINS THE SAME.
Ships from USA.
Reviews