#VINTAGE J-E-T-S JOE NAMATH NY JETS 1968 SUPER BOWL CHAMPIONSHIP REPLICA RING-Size 11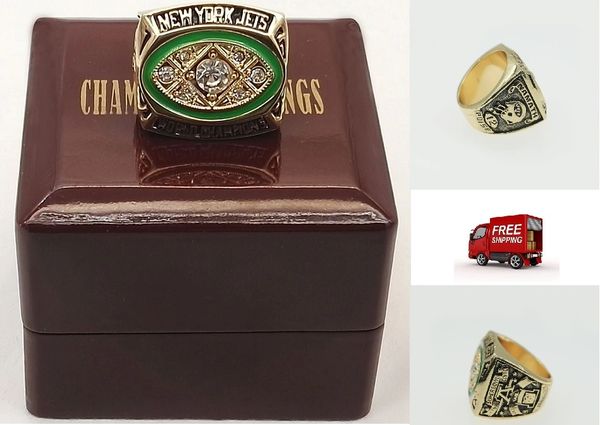 #VINTAGE J-E-T-S JOE NAMATH NY JETS 1968 SUPER BOWL CHAMPIONSHIP REPLICA RING-Size 11
All rings are exactly similar to what you would expect for a high school ring. Each is made of heavy zinc alloy and plated in 24k Gold and includes hand set AAA cubic zirconia stones with deep and detailed carving.
Rings are removable and wearable if desired.
Sizes Available: 11 Only
Solid Zinc Alloy-14K Gold Plated-Includes Display Box as Shown
This item arrives within 7-9 business days.
Reviews