1805 Republic of Genoa (Italian states) 96 Lire Gold Reproduction Re-Strike Coin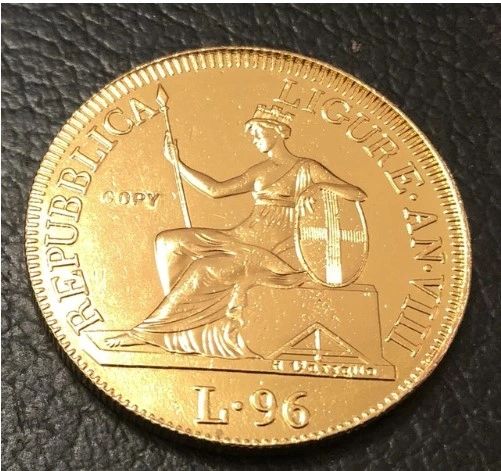 1805 Republic of Genoa (Italian states) 96 Lire Gold Reproduction Re-Strike Coin
Excellent high quality reproduction coin. Gold Plated brass.
No monetary value. Reproduction item. For use as souvenir, educational or movie or video production purposes.



OR...Just collect old coins for your collections!


You will receive the 1 coin shown. Each coin is marked copy.


Thanks for viewing our items!


Inspire Their Imagination: GREAT FOR TEACHERS
Educational Skills: Introduce your children and students to the importance of the historic coins of the world.
Reviews