Our new custom rings will give you the personalized purchase you are looking for! Many options available.
Options
Name Change- Use one of our stock rings to change the players name to your name.
Name Change Plus- Change players name and other factors on the sides of the ring
Custom Design- Artwork or high definition photos of all angles of an existing ring can be sent in. You will need to specify sizes, design and color finish.
Here are some examples or how you could use your custom rings:
Fundraising in schools

Personal Use For Fun
Team sports victories
Clubs or Association Rings
Promotional Purposes
Alumni Replications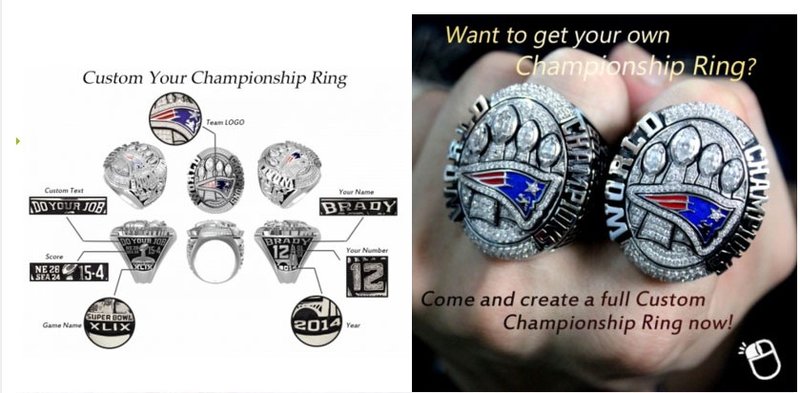 Please note that the above processes take additional time. Please make arrangements to plan early so that your item can get to you on time.
==================================================================================================
RING OF THE MONTH CLUB
JUST $19.95 PER MONTH!
Get a ring every month that is worth more than $19.95, most likely double that amount! You also get special offers not advertised to others, special discounts and coupons, plus reduced shipping and/or free shipping on items that have shipping fees! It is worth adding to your collection for just $19.95 per month. Cancel at anytime, no contracts. Use the subscription button below to subscribe today!
Payments are automatically deducted from your PayPal Account.
To Unsubscribe: